CHARACTERISTICS OF THE ST-FEUILLIEN BREWERY BEERS
Additive-free natural top-fermented beers.

Use of high quality aromatic hops.

Selected malts.

Traditional fermentation followed by aging in horizontal cylindrical vats for 2 to 3 weeks.

Second fermentation in the bottle for a minimum of 15 days.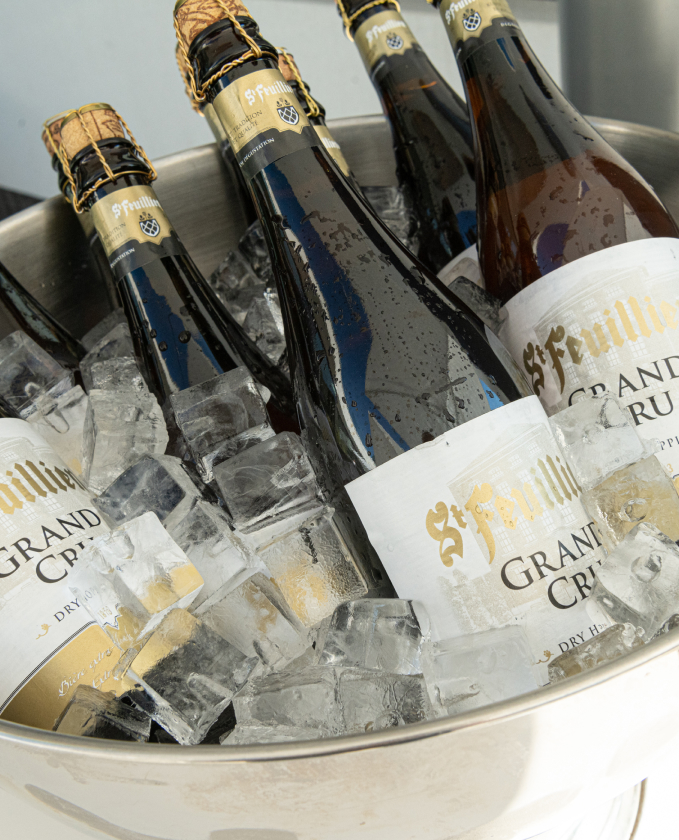 "Signature" range
Created in 2011, St-Feuillien Grand Cru has propelled the St-Feuillien Brewery to stardom. This extra-blonde connoisseur's beer, refermented in the bottle, features a powerful personality, the quintessence of the noblest hops, and the finest fermentation aromas. It stands out among our other beers by the absence of spices and the use of champagne yeast during fermentation.  
It differs from the other beers of the house by the absence of spices, a raw hopping, not filtered, and the use of champagne yeast during the fermentation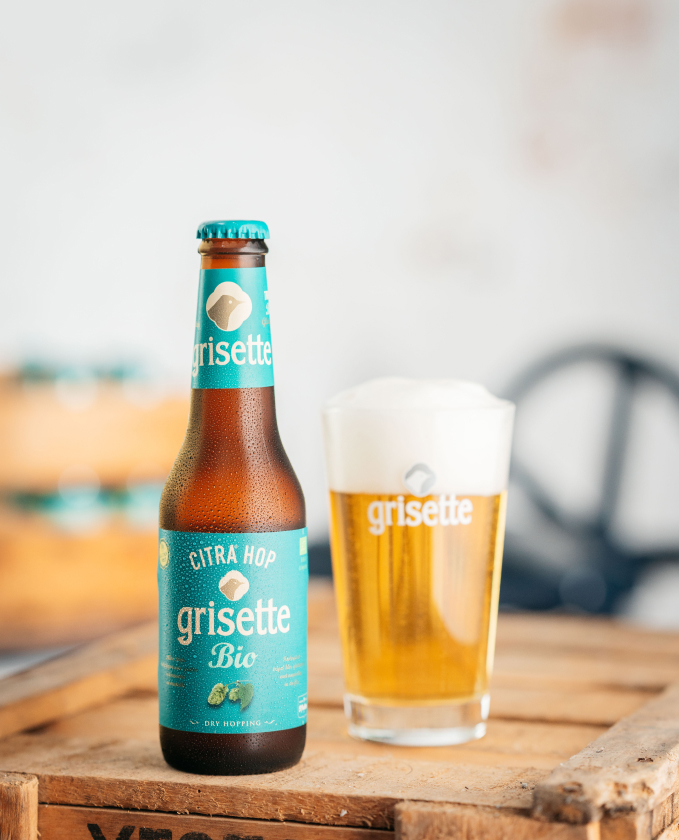 The Grisette: heritage beer in Hainaut
At the beginning of the last century, in Hainaut, each small brewery produced a top-fermented amber beer, filled in wooden barrels.
This beer used to be called Grisette. Strongly hopped, its bitterness was quite pronounced and its density was relatively high for the time.
At the St-Feuillien Brewery, the first Grisette Ambrée dates back to 1919. We have added two variants to the version relaunched in 1985 – the Blonde and the Blanche . The Grisette Fruits des Bois will see the day in 2004. Since 2016, we've taken the Grisette range in a new direction by going organic; as a result, Organic and gluten-free Grisette Blonde and Organic Grisette Blanche have received organic certification, as well as Organic and gluten-free Grisette Citra Hop, launched in March 2019.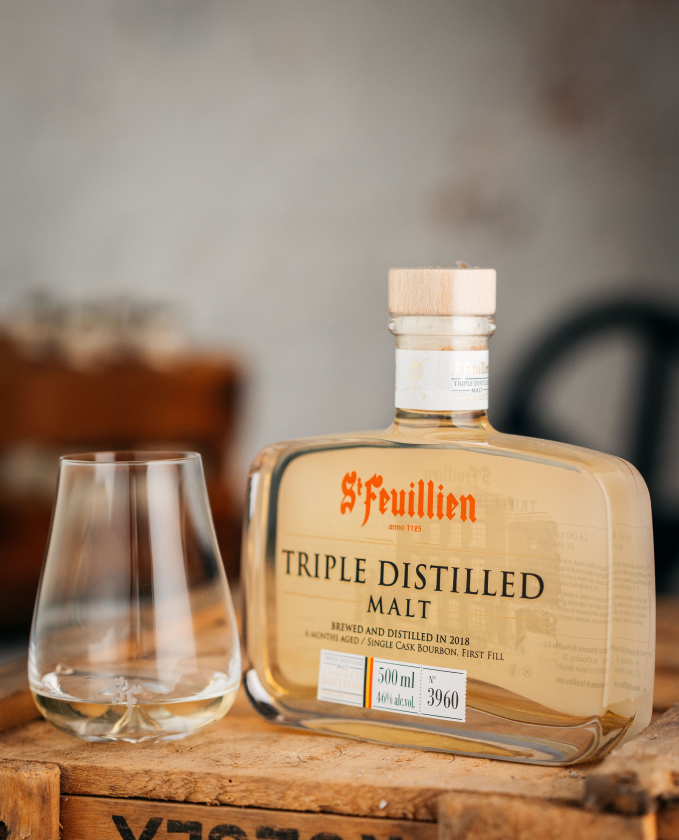 Triple Distilled Malt
Where two traditions meet… 
Reflecting its land of origin, Ireland, this unique distillate is the result of a triple beer distillation. It is extracted from the malted barley used to make St-Feuillien Triple, a top-fermented beer. Aged for 6 months in American oak barrels (Bourbon), filled for the first time, this nectar will display purity, sweetness, fruitiness and fullness when tasted It is then diluted with natural spring water and brought to 46° Celsius. 
Collector carafe bottles available, limited and numbered edition.