/ Recipes / Mushrooms in a St-Feuillien Blonde sauce
Mushrooms in a St-Feuillien Blonde sauce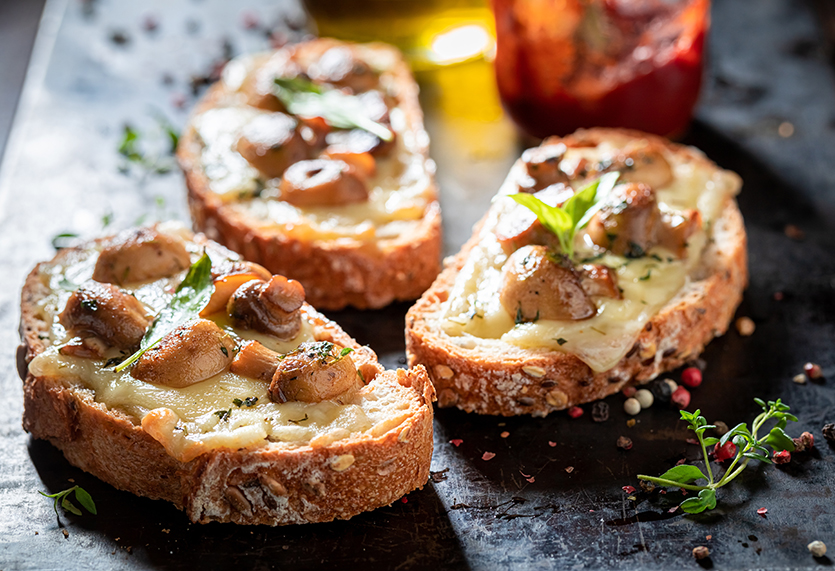 Preparation
Prepare, wash, and dry the mushrooms.
Place them in a saucepan with very hot butter; add salt and pepper and, as soon as they are golden brown, drain the butter.
Add the chopped shallots, sauté, and add the bottle of St-Feuillien. Reduce it almost completely, and top it off with heavy cream.
Bring quickly to a boil for a few moments.
Season to your preference and, just before serving, add parsley, chervil, and a little chopped tarragon.
Serve in a puff pastry or on toast. The sauce should cover the mushrooms
Ingredients
500 g of mushrooms
100 g of butter
2 shallots
2cl of heavy cream
Parsley, chervil, tarragon
25cl of St-Feuillien blonde